Roof Repair in Trussville, AL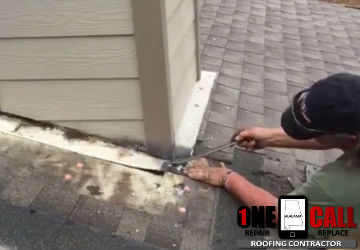 A roof repair in Trussville, AL can be save you time and money. Finding a reputable contractor to do the job properly can be a challenge.
Trying to find affordable Roof Repair in Trussville, AL? We are known for

high quality and low repair costs!

Call (205) 588-2788 Today.
When your shingle, metal, flat, TPO or cedar roof starts leaking or suffers storm damage, an immediate repair is necessary. Our Roofing Service is available 24 hours and all 7 days of the week. When emergencies happen, count on us to come running.
The Best Roof Repair in Trussville, AL
So, who is the best roof repair contractor? The answer is easy to find if you know where to look. Start by reading some of the local roofer reviews that you find online. How many independent Google reviews do they have and how favorable are they? The best roof repair is the one you got after doing your homework first.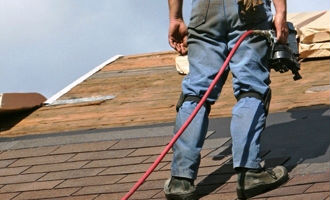 As you're reading this, you may have already contacted a few contractors regarding roof repair in Trussville, AL. Have they responded to your email or phone call yet? It is common knowledge that the service and attention that you get before the sale is the same that you'll get after the sale. No response? Call us right now and see the difference in customer service.
Roof Repair Estimates
Affordable roof repair estimates should be all inclusive. This means that everything needed to properly repair your roof should be listed in the price quote. All materials including time and labor should be factored into the total amount needed to fix the roof. If it's not, you may have gotten a low ball quote to get your business and then setup for bigger charges later. Be careful!
Emergency roof repair in Trussville, AL doesn't give contractors a license to over charge. We specialize in hail, wind and storm damaged repairs. The very first moment that it's safe for our men to travel to your home or business, we will. 24 hours and all 7 days of the week, you can count on us to stop roof leaks from doing further damage.
Our Roofing company repairs roof leaks around pipe boots, chimney's, vents and satellite dishes. Our A+ Accredited BBB rating and Angie's List Awards are a testament to the high level of quality and service that you can expect when you hire us. Let us show you how affordable and realistic fixing your roof correctly can be today!
We specialize in affordable roof repair in Trussville, AL.
https://www.onecallroofers.com/wp-content/uploads/ONE-CALL-COMMERCIAL-ROOFERS-BIRMINGHAM-AL.png
0
0
master_admin
https://www.onecallroofers.com/wp-content/uploads/ONE-CALL-COMMERCIAL-ROOFERS-BIRMINGHAM-AL.png
master_admin
2014-08-26 22:30:38
2014-08-26 22:30:38
Roof Repair in Trussville, AL