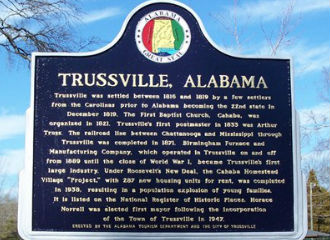 Roof replacement in Trussville will cost you much less over time. Think about it. Spending hundreds of dollars in repairs every few months adds up!
Affordable Roof Replacement in Trussville is One Call Away! For the highest rated Angie's List Roofer, Call: (205) 588-2785
If you're on a budget and thinking about replacing your old shingle, flat, metal, TPO or cedar shake roof, we can help! We also offer 100% financing with 12 months same as cash. Plus, nobody gives you a better warranty than we do.
Residential Roof Replacement in Trussville, AL
The roof on your home is more than likely 8 to 12 years old if your home was built back in the mid 2000's. Depending on the quality of the workmanship and materials of your roof, it may be showing signs of wear and tear.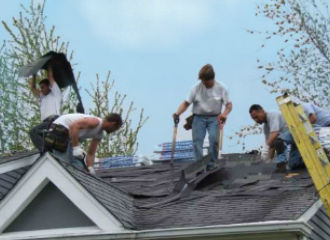 Missing or worn shingles are usually visible from the ground and are the most common. However, brittle or cracked roofing shingles require a more detailed inspection before getting a roof replacement in Trussville.
Storm Damage Roof Replacement in Trussville

Hail, wind and falling objects are becoming more frequent in North Central Alabama. The storm damage they can cause to a roof is substantial. Emergency roof replacement in Trussville means that you need someone out to your property right away. You can count on us to be there the moment it's safe to drive on the roads.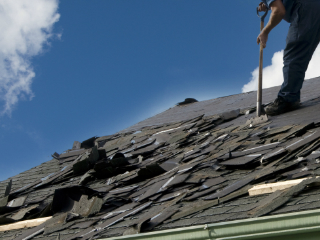 If your roof is constantly leaking you may be getting water damage underneath. During the inspection, we'll be looking at the underside of your roof to make sure it's sound as well. Remember, your roof replacement in Trussville has to do more than keep you dry, it has to protect your family and your belongings.
It's also important to know who you're hiring to put on a new roof. One Call has been replacing roofs with quality materials and workmanship for many years. We are verifiably one of the highest rated Angie's List contractors, A+ BBB Accredited and have tons of positive reviews all over the web.
We provide affordable roof replacement in Trussville AL.
https://www.onecallroofers.com/wp-content/uploads/ONE-CALL-COMMERCIAL-ROOFERS-BIRMINGHAM-AL.png
0
0
master_admin
https://www.onecallroofers.com/wp-content/uploads/ONE-CALL-COMMERCIAL-ROOFERS-BIRMINGHAM-AL.png
master_admin
2014-09-02 18:18:01
2014-09-02 18:18:01
Roof Replacement in Trussville