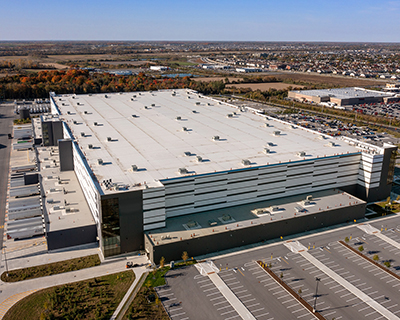 TPO roofing in Birmingham, AL should only be installed by a licensed contractor. One Call Roofing repairs, installs and maintains TPO Roofing on commercial businesses and industrial buildings. We know commercial roofing better than most.
Get A TPO Roofing Cost Estimate in Birmingham, AL Today We're Certified, Licensed and Insured.
Call Us At: (205) 588-2785
Colors. Typically, TPO roofing in Birmingham, AL can be installed in different colors. Black and gray are most common but white is a popular choice because it reflects heat and saves on cooling costs.
TPO Roof Replacement
Thermoplastic Polyolefin roofing is used primarily on flat roofs of commercial buildings. Flat roofs are best for covering large areas of industrial buildings with tons of square footage.
The top three producers of Single-ply, TPO roofing are: GAF EverGuard, Firestone UltraPly and Johns Mansville or "JM" as they're commonly known by.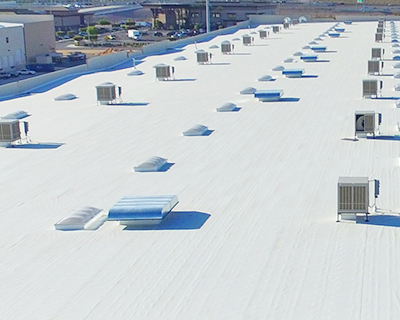 Advantages. TPO roofing in Birmingham, AL is the choice for many commercial buildings, schools, hospitals, restaurants and banks. Some of the advantages are:
Strong– Single Ply is three to four times stronger than EPDM, which is assigned for the same purpose.
Energy Efficient– In addition to insulating properties, white TPO roofing can lower energy costs.
Tough– This technically-advanced material is resistant to tears, punctures and impacts. It is also very flexible which allows for building movement.
Affordable– Dollar for dollar, it's tough to beat the cost per square foot of a TPO Roof.
Preparation and Application. Any time TPO roofing in Birmingham, AL is installed the roof surfaces must be properly prepared. This involves a thorough sweep of the entire surface. Holes and cracks are repaired and structural damage is replaced.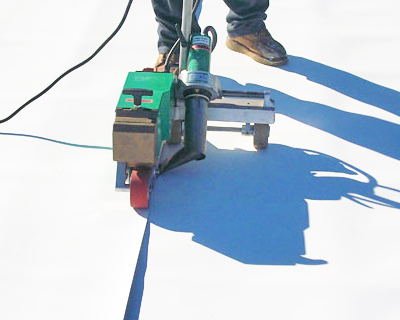 Once the entire flat roof surface is prepped the TPO membrane can be applied. There are two methods for applying this material. The most common is hot air welding of the seams. This can be done by hand or by machine. The other is with mechanical fasteners. Either way, TPO roofing in Birmingham, AL will provide for a leak proof commercial flat roof.
We have been the flat roofing contractor choice for commercial building owners in Birmingham, Homewood and Central Alabama for more than a decade. Our highly-skilled craftsmen and TPO roofing installation technicians bring our can-do attitude to every job. We are licensed, bonded and insured so you can trust the commercial roofing that you hire us to do.
One Call Roofers installs and repairs TPO roofing in Birmingham, AL and nearby areas.