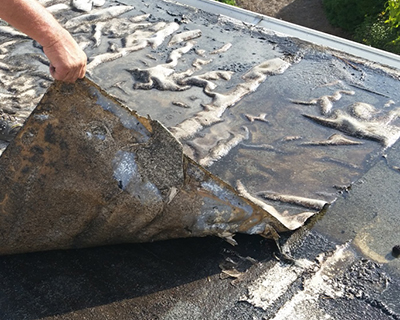 Commercial roof repair in and near Birmingham, AL can be a gamble. One Call Roofers is a reputable roofing service that can quickly install, replace, and maintain any type of commercial roof for less.
The Commercial Roof Repair quality and affordability that we provide in Birmingham, AL is second to none. Expert repairs, best prices.
CALL US ! (205) 588-2785
One Call Roofers is a licensed and insured commercial roofing company. As a professional commercial roof repair service, we care about our reputation. This is supported by our A+ rating with the BBB, as well as our long list of referrals.
If you have a business or commercial building and are considering roof replacement, give us a call first. We may be able to repair it and save you a lot of money.
Commercial Roof Maintenance in Birmingham
As a full-service commercial roof repair contractor, we fix and maintain all types of commercial roofing. We can also do expert repairs at affordable prices. Hire us confidently and be assured that your workers, equipment, and furnishings are protected in any weather condition.
We install and maintain new or existing flat, low-sloped, steep-sloped, and mansard roofs. Our certified roofing experts are trained and highly experienced in repairing and maintaining the following commercial roof types:
Standing Seam or R-Panel Metal – Used extensively on retail and commercial buildings, these are available in many colors and a favorite of architects. This type is easily recognized by the ribs that run vertically.
Modified bitumen – This substance is heated and applied over an insulation layer. Grading it slightly will allow for improved drainage on a flat roof.
Thermoplastic polyolefin (TPO) & PVC – These single-ply membranes are extremely tough and resist foot traffic and the elements.
Built-up roof (BUR) aka Tar and Gravel – Felts and bitumen are layered in three-foot sections, then finished with a surface cap layer.
EPDM – A rolled-out rubber shield that is highly ozone resistant. It will conform to almost any base surface.
White Roof Coatings
Common problems with flat roofs are cracks and erosion of surface granules. We also recommend elastomeric roof coatings. This rubber-like finish can be rolled or sprayed onto virtually any surface and it creates a watertight, highly reflective surface.
Silicone-based coatings resist tears and punctures and are watertight. In white or light colors they can reduce the temperature inside the building and lower cooling bills.
Roof Inspection and Maintenance
As a reputable commercial roof repair contractor we highly recommend annual or more frequent inspections. Our trained roofers locate any leaks and fix them quickly.
Any areas that show a possibility of a leak in the future will be addressed right away. Leaks from separations, tears, splits, and rusty or missing fasteners can be repaired fast. Gutters, drains, and scuppers will be cleared of debris to prevent buildup.
We are an experienced commercial roof repair contractor in Birmingham, AL and the entire surrounding area.