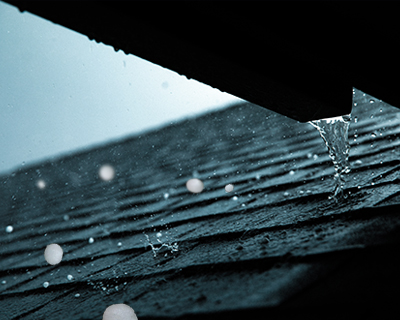 Hail damage repair in Birmingham is performed best by local roofing contractors. Let us inspect your hail-damaged roof for free. We will even help you with your insurance claim.
We Are Local Hail Damage Roof Repair Contractors, Not Storm Chasers! This means that we care about the job we do restoring your roof.
Call Now! (205) 588-2785
Roof hail damage can be subtle and go unnoticed especially if the storm comes when the building is unoccupied.
Whether you're located in Hoover, Homewood, Pelham, Mountain Brook, Vestavia Hills, or Birmingham, AL, all hailstorms damage your asphalt shingle roofs, metal roofing, or other types.
Hail Damage Roofing Inspection
Hail damage repair is a must when large hailstones leave divots in shingle roofs. It can even break them. Smaller hailstones can still cause roof damage but are usually not visible from the ground. That is why it is essential to call us immediately to perform a hail damage repair inspection. Even if the storm lasts a few seconds and produces pea-sized stones, it is crucial to do an inspection.
Roof Hail Damage Repair can range from a single chip or two where only one or two tabs need to be replaced, or it may involve the entire roof where the installation will have to be removed and replaced. Mostly, only one side of the roof will be damaged due to wind direction but occasionally hail falls straight down, affecting all sloped surfaces. The shape and size of the hailstones determine the type of damage as does the wind speed on impact.
Local Hail Damage Repair Contractor
One of the worst things after a hail storm is the swarming of out-of-town roofers. Some do good roof repair and others don't. Regardless, if you roof leaks after the hail damage repair you'll most likely have to pay someone else to fix it. One Call Roofers is an emergency roof hail damage repair contract based locally here in the Birmingham area.
Hail Damage Repair Insurance Claims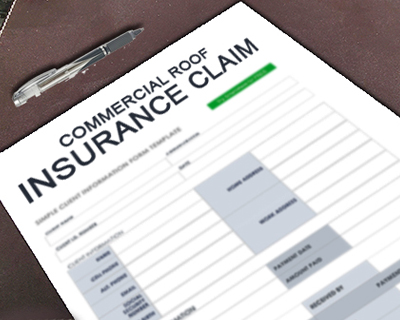 Business owners' insurance policies generally cover roof hail damage repair costs. However, dealing with adjusters isn't always easy. They may try to prorate the roof because of its age. Some may claim that the roofing damage occurred from a storm in the past. We will document everything related to the weather event the day the damage occurred.
Taking photos or video during and immediately after the storm will help a great deal with filing a roof hail damage repair claim processing. This isn't our first rodeo so, we are on your side and are ready to help you.
We are fully licensed and insured and have been performing roof hail damage repair in Central Alabama for nearly 2 decades. We have the referrals to prove that we are honest and fair. Our Roofing Company will perform only the finest quality roof repair with the best materials. Look for our A+ rating on the BBB.
Call for fast roof hail damage repair in Birmingham, AL as well the entire surrounding region.