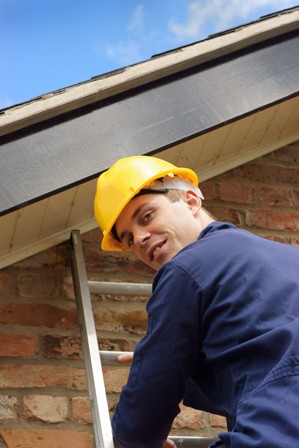 Roof Inspection in Hoover, AL is fast, thorough and free. There's a sea of residential roofing inspectors out there but only One Call Roofers is trusted above the rest.
Get a Free Roof Inspection in Hoover, AL Today. Call:
(205) 588-2785
You want a local roofing company that will back their findings with proof. You need a licensed and insured roofing service that will provide a comprehensive report in writing. Whether you're in Hoover, Birmingham, Vestavia Hills or Mountain Brook, One Call Roofers is available 24/7.
Our residential roof inspection in Hoover, AL is comprehensive. We know that your home is one of your biggest investments and keeping it dry and safe is our business. The bulk of the roofs we inspect are shingle, metal and cedar shake residential roofs, but we've done tons of commercial roofs too.
Reputable Roof Inspectors in Birmingham
You should always ask the roofing contractors that you are interviewing for proof of licensing, insurance and references. We provide these documents to you and encourage you to check our credentials. Affordable roof inspection doesn't mean sacrificing quality.
Certified Roof Inspectors
No certified roofing contractor can tell you how much a roof repair will cost without doing a full roof inspection. We do more than just look at the surface of your roof, we inspect:
Exterior Roofing
– What is the condition of the covering materials? We're looking for loose or worn shingles. Rusted or corroded hardware and fasteners are inspected on metal roofing.
Underlayment– Is the waterproof underlayment and wooden decking in good shape? An easy indicator of wood rot or water damage is a sagging roof. Bowing can also be a sign of trouble.
Roof Flashing– Is the metal flashing around edges tight and clean? Chimney flashing commonly leaks due to temperature fluctuation. An attic investigation will show signs of leakage from chimneys and ventilation.
With our roof inspection in Hoover, AL, we will examine inch of your roofing surface and report our findings directly to you or your insurance company.
When To Get Inspected.
Aside from the noticing roof leaks or after experiencing storm damage, there are other ways to tell you need to get your roof inspected. Stand back and look up at your roof-top then follow these simple instructions:
Shingle Roofs. If your shingles are curling at the edges, look bumpy or are cracked, it's time for a professional inspection.
Metal Roofs. Bowing or sagging of a metal roof can weaken the seams. Unusual corrosion on or near metal or copper roofing hardware and fasteners is a definite sign for calling a roof inspector.
If you have a leaky flat roof over a garage, porch or room addition, you need to schedule a roof inspection in Hoover, AL quickly.
Roof Repair.
After your roof is completely inspected, we will discuss the findings with you. If a roof repair is needed, we can make the necessary repair quickly and at low cost. Most residential roof repairs can be scheduled for the same day.
Replacement Roof.
Consider a replacement roof whether your old one is passed its effective age or you are tired of constantly fixing your shingle roof. We can remove and replace old roofs quickly and safely. We can fix any damage or replace the subsurface and we can apply the best materials for your budget and your needs.
Are you looking for an affordable roof inspection in Hoover, AL that won't cut corners? Don't take a chance when it comes to your home. Affordable roof inspection doesn't mean sacrificing quality. Our quality has earned us an A+ rating with the BBB and Angie's List
This roofing company provides free roof inspection in Hoover, AL and the entire Birmingham area.