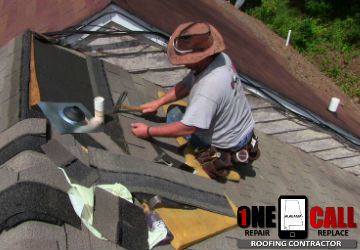 Irondale, AL Roof Repair is available 24 Hours a day. Whether its storm damage or old leaky roofing, we can fix it right and warranty the work. One Call Roofers gives free same day estimates in writing!
Call The Affordable Irondale, AL Roof Repair Contractor At:
(205) 588-2785
As a local roofing service, we cover all of North Central Alabama. Mostly centered around Birmingham, we also provide residential and commercial roof replacement in Hoover, Pelham, Homewood, Bessemer and even Meadow Brook AL.
Roof Repair Service in Irondale, AL
One Call Roofers is known for fixing roof leaks whenever they occur. An old roof can leak without warning, especially after big hail storm. The best Irondale, AL roof repair company is only a phone call away.
A leaky roof should always be repaired quickly. Waiting too long can lead to water damage and more expense. Repairing small leaks now saves big money later!
Types of Roofing
For more than a decade, we have been recommended for Irondale, AL roof repair. We've replaced and fixed just about every type of roof you can think of too. Some of those are: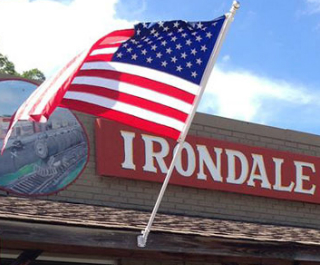 Shingle Roofs– Missing or worn shingles that leak are a popular repair for us.
Metal Roofing– Metal roofs can corrode, get damaged or lose hardware over time.
Flat Roofs– Flat or low-sloped roofs can bow with age and hold a lot of water.
Cedar Shake Roofs– These last a long time, but can erode quickly with storm damage.
Copper Roofing– Copper roofs rarely leak but can damage easily in a hail storm.
TPO or Rubber Roofs– Rubber roofing deteriorates with heat and cold fluctuation.
Regardless of the roof type that you have on your home or business, we can put a quality roof on at a low cost.
Quality Roof Repair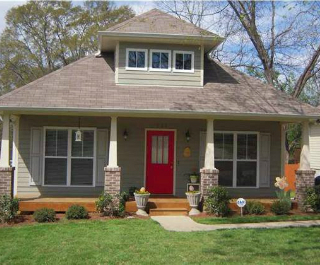 One Call only uses the most reliable materials for your Irondale, AL roof repair. With warranties up to 50 years on some of our replacements, we have to! It's important to know that all of our work is backed by our A+ Better Business Bureau and Angie's List ratings. You can't afford to hire a roofer without these two major endorsements.
Low Cost Roofing
Getting low cost Irondale, AL roof repair happens when you hire an Honest Roofing Contractor. You can be sure that your roof leak or storm damage repair will be done efficiently and without waste. We even offer 100% roof financing with same as cash payment terms! We will fix your roof fast and affordably.
One Call Roofers provides Irondale, AL roof repair throughout Birmingham and the surrounding area.