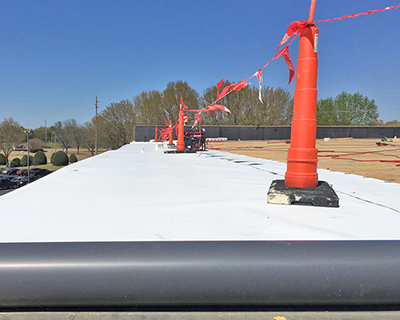 One Call Roofers are the Commercial Roofing Contractors in Birmingham, AL that repairs, replaces, installs, and maintains single-ply, TPO, PVC, EPDM, BUR, flat, metal, or shingle roofs of all sizes.
When downtime is simply not an option for your business operations, we're the safe, affordable and efficient choice to take care of your roofing issues.
CALL: (205) 588-2785 today.
One Call Roofers is known for top quality, affordable roof leak repairs and complete roof replacements. Reputable commercial roof repair companies should care about protecting your people, your assets, and your bottom line. That's why we always do a free roof inspection and provide a comprehensive written estimate. We provide commercial roof maintenance in Birmingham, and most of northcentral Alabama.
Commercial Roofing Contractors in Birmingham
Flat Roofs– Very common but highly leak prone, is the flat roof. Flat roofing is common because it's used to cover large areas using less material.
Metal Roofing– Made of metal, steel, aluminum and zinc; metal roofing has been the choice for buildings for years. Warehouses, Barns, Hotels and Churches use this.
TPO/ PVC– PVC and Thermoplastic Olefin or "TPO" for short is a roofing system that Commercial Roofing Contractors prefer to install. Flexible and tough, it's a great choice.
Shingles– Yes, asphalt shingles are used for commercial and industrial roofs throughout Birmingham AL. Shingles are very affordable and quickly installed.
Rubber Coated– Roof coatings are the fastest way to seal a leaky commercial roof and lower energy costs dramatically. Used to seal and repair metal, flat and industrial roofing.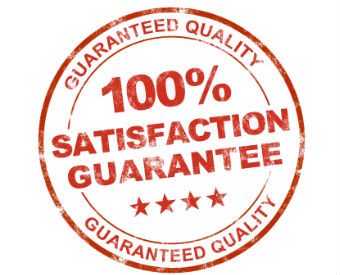 Areas of Expertise
Finding quality Commercial Roofing Contractors in Birmingham, Homewood, Pelham and Hoover AL can be a challenge. Many say they know how to repair or replace a commercial roof, but lack the experience to do it right.
We're a local commercial roofing contractor who backs every roof we do with the longest warranty in the industry. Churches, warehouses, storage units, restaurants, hotels, factories and even defense agencies have relied on us for being one of the best and fastest Commercial Roofing Contractors.
Affordable and Reputable Commercial Roofers
Our company prides itself on being the most reputable roofing companies in North Central Alabama. This is easily verified by tons of reviews online and with the BBB. What makes us one of the most referred Commercial Roofing Contractors are our low cost, very affordable roof repair and replacement services.
We're the reputable Commercial Roofing Contractors in Birmingham, Hoover Al, Pelham, Homewood and the surrounding areas.